Egypt Fast Track
Airport Meet and Assist
VIP Egypt airport assistance at CAI, HRG, SSH
CHECK PRICE
BOOK NOW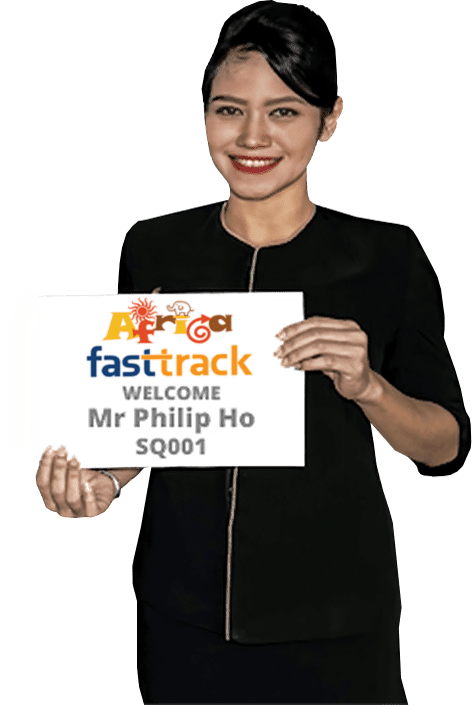 Meet and Assist services at Egypt Cairo, Hurghada & Sharm El Sheikh Airport | Airside Meet & Greet or Elite VIP
Cairo Airport  is a busy airport on continental North Africa.  Booking an airside Meet & Greet or an Elite VIP Service for Meet & Assist will make passing through Cairo airport fast and easy. Also available in Hurghada HRG and Sharm Ele Sheikk SSH airports
Our Elite VIP service and private lounge handling and tarmac limousine transfer adds a real first class feel. Before you book, our reservation team & system will help you book which of the service options is right for you.
Airport Meet and Greet service in Cairo International Airport (CAI).
For the the airside arrival Meet & Greet service, Egypt Fast Track's English speaking greeters will meet you near the air bridge. They will assist you through any passport or visa control, and escort you to the baggage and customs area. They will help find your driver, or if you booked a connection, direct you to your next flight.
For the Elite VIP arrival service they will meet you with a private luxury vehicle at the airplane steps and drive you to a private facility where border controls and customs processing will take place.
For connections, the greeter will meet you near the air bridge and will guide and escort you through the regular or Elite VIP arrival, departure and transfer processes that are needed for your connection.
For more than 10 years our Airport Assistance and Booking Team has assisted hundreds of travellers pass smoothly through Cairo, Hurghada and Sharm El Sheikh  airports. Before you book, Fast Track's tools and its expert staff will explain and help you choose the service that best suits you flight plan.
Fast Track services are available to any traveler, on any airline, and in any cabin class, and in all major airports around Asia, the Middle East & Africa.
We offer CAI, HRG and SSH airport concierge services. Cairo  Airport is the busiest airport in Egypt and the second busiest in Africa. It is located 15Km from the centre of the city.  Cairo International Airport (IATA: CAI) is split into 3 terminals, terminals one and two are primarily used for regional and international flight. Terminal three is a hub for Egypt air and used now used also by other Star Alliance companies.
Transportation between terminals is easy (we can organize it) or there is a people mover, a mini train that travels frequently between all the terminals and is great for those passengers who need to transfer flights. In front of terminal 3, is located the main airport luxury 5 star hotel – Le Meridien; this 350 room hotel has direct access to the terminal via a moving walkway. Transportation is readily available outside each terminal, offering taxis, buses and car hire facilities.
Whilst Cairo is a bit of a chaotic city it is nonetheless  regarded as magnificent and full of life. When visiting Cairo there are so many things one can do such as; visiting the Egyptian Museum and take a journey into Egypt's past. If shopping is your thing then you must visit the medieval mall 'Khan Al Khalili' a bazaar market that sells all goods from soap to ancient stones.
Egypt as a country has many things to offer with splendors such as the Pyramids, the Valley of the Kings, a cruise down the Nile or sauntering through the dessert on the back of a strong camel. Food in Egypt might not be as international as some other countries as it is more stew based. However, there is a good selection of restaurants throughout Egypt and countless places where one can enjoy the delicious street food that is tasty and very affordable.
As Egypt is renowned for being a sacred country, it is always advised that any visitor should research some of the traditions and etiquette of the country. Such as eating with your right hand, removing footwear prior to entering a mosque, observing the rules of Ramadan and refrain from touching people of the opposite sex.